We love our female ambassadors. They are the heart and soul of this growing community. Each of our fembassadors are pathways to more joy, enlightenment and expansion.
Jessica Lynn Dieter is an artist, qigong teacher, essential oil educator and energy healer. When she is not in "Divine Beastmode" she can be found with her hair down writing songs with her toes in Lake Michigan holding her beautiful baby daughter. She has a zeal and zest for living life to the fullest and sprinkling a little fairy dust wherever she goes. @eyeofessence
Ashley Dru is a photographer, fiber artist, food stylist, wife and mother of two. She is a maker by heart and always enjoys incorporating the things she loves most into her work. You can find her in the kitchen most days cooking and photographing food or out in the woods exploring with her family or tying knots into a plant hanger for fun. Follow her story on instagram: @mywildhaven
Carrie Joy Beachey is a fiber artist who loves creating artwork that inspires community. She values the slow pace of gathering natural fibers from the earth, and the repetitive, meditative motion of working intentionally, stitch by stitch to create a piece of fiber art. Through her work she encourages others, to slow down, look around them, and find creative inspiration in the natural wonders that surround us everyday. @artbycarriejoy
Heidi Dietrich is an artist of living yoga, reiki master, international yoga teacher and founder of Dharma & Grace Yoga Retreats. Heidi practices yoga to enhance the body/mind/spirit connection and deeper her relationship with God. She loves to travel and host international yoga retreats because she believes if you change your location you can change your perspective and are less likely to respond out of habit. Heidi encourages people to open their minds and expand their ideas of what is possible. She focuses on alleviating suffering and increasing connection. Currently Heidi is based in Michigan/California/India/ Sedona. @heidietrich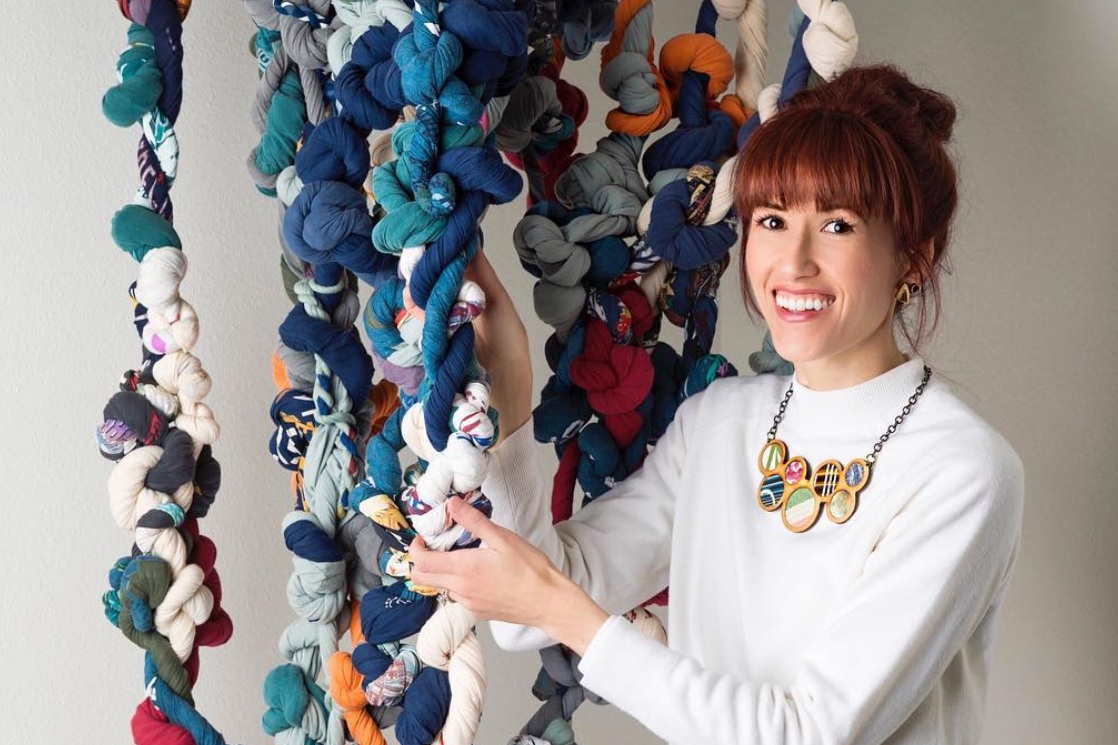 Alyssa Bird is a environmentally conscious, creative designer and founder of Regenerous Designs. She hand makes unique versatile accessories (such as headbands, necklaces & earrings) upcycled from fashion industry waste. When she is not working late into the night she enjoys making her morning smoothie, doing yoga, listening to music, hanging with her husband and there best-friends in Arkansas. @regenerousdesigns
Becky Lindstrom is an author and UC Davis-certified life coach. She became a life coach out of a desire to live an authentic life. Becky believes "perspective is everything" and that each person she meets is never broken and therefore they don't need to be fixed. She focuses on creating radically transformative "perspective shifts". She offers techniques for each individual to journey on a path of self-realization, self worth, anxiety reduction, a mindset of unconditional gratitude and for them to find fulfillment regardless of their circumstances. @everpresentlife
Naomi Cole is a yoga instructor, priestess of women's spirituality, sacred fertility doula and reiki master. When Naomi is not practicing yoga or teaching she enjoys spending time with her husband and two dogs. She loves being in nature, hiking/camping, traveling, studying herbs, and making arts and crafts. Fun fact she was the first American to be ordained as a Tibetan Buddhist nun in the Karma Kagyu lineage. Naomi has been practicing yoga for over 20 years and attributes her peaceful demeanor as a result of her love for practicing and teaching yoga. She believes yoga helps to restore our lives as it is very healing for the mind, body and the soul. It is her passion to helping others find their balance through the practice of yoga. @yoginomi
Debra Fleeger is a certified sound practitioner. She intuitively plays the Alchemy Crystal Singing bowls which deliver frequencies specified to assist clients in their healing process. Debra regularly practices Kundalini yoga and embraces Yogi Bhajan philosophy. She calls Sedona Arizona home, enjoys traveling, spending part of the year glamping around the US with her husband Jeff, joyfully exploring nature. Debra offers her services wherever she travels and recently formed Sacred Sounds for the Soul with Gong Master Terry Dawn Bergstedt. @sacredsoundsforthesoul

Owner of Grocer's Daughter Chocolate since 2013.Jody has organized and led over 30 trips to Latin American and Africa with the goal of educating US consumers about the realities of the cocoa/coffee supply chains. When she is not making chocolate she is enjoying time at Lake Michigan with her husband and two boys. @grocersdaughter
INFINITE GRATITUDE
A special thank you to everyone who has helped this vision come to life and a big thanks to every contributing photographer who generously shared there talents and photos with us to help build this site. Here is a list of the names of contributing photographers.
Mae Stier, Brooke Cagle, Heather Higham,Taylor Kiser, Omar Lopez, Ali Indy, Daiga Ellaby, Hanna Morris, Jake Melara, Joe Gardner, Katie Treadway, Kelsey Chance, Krista McPhee, Mariam Soliman, Lili Kovac, Michelle Spencer, Tim Arterbury, Tim Umphreys, and William Farlow.